EcoDiscoveries - Safe. Effective. Sustainable.
In addition to our award-winning Moldzyme product, EcoDiscoveries offers a great selection of eco-friendly cleaning solutions that cater to all your cleaning needs. We understand the importance of maintaining a healthy living environment without compromising on sustainability. That's why we have created products that harness the power of nature to deliver exceptional results.

EcoDiscoveries presents an extensive range of cleaning products meticulously crafted with plant-based ingredients and organic extracts, reflecting our thoughtful approach to formulation. You can have peace of mind knowing that these products are free from harmful toxins, synthetic fragrances, and harsh chemicals commonly found in conventional cleaners.
Bathroom

Bathroom harnesses the power of natural ingredients and replaces conventional chemicals. When you need a thorough cleaning, use Tub & Tile . We provide effective alternatives that don't compromise on sustainability.

Shop Bathroom Products

Kitchen

The kitchen is commonly referred to as the heart of the home, but it can also be the epicenter for spills. Kitchen, is a powerful kitchen cleaner that tackles grease, grime, and food stains; making your home clean and safe.

Shop Kitchen Products
Why Moldzyme?
Sure, mold is gross. But certain types of mold can potentially be very dangerous to you and your family. Also, traditional mold stain removal methods like bleaching, don't actually work. Seriously, we didn't make that up. Even the US Environmental Protection Agency (EPA) says bleach is ineffective against mold stains.
Moldzyme uses natural enzymes instead of harsh chemicals. And guess what? It's very effective removing mold stains. For the last 20 years, Moldzyme has proven itself through lab tests and testimonials from a lot of very happy customers. We even won an🏆award from the EPA🇺🇸 for it. That's like winning a Grammy for cleaning products — we're kind of a 🎸⭐️ROCKSTAR⭐️🎸 in that way… if rock stars cleaned mold instead of singing and dancing.
The point is this: Moldzyme works. It's also eco-friendly and safe around chemically-sensitive people.
Reviews
Get rid of mold!

Posted by JC on Amazon.com

Verified🏆Purchase I used to use bleach, but the mold/mildew would come back. Then I found Moldzyme. I was skeptical at first. But when I used it, I was shocked - this stuff works! Great price and delivered in a timely manner. I'm a regular customer now!

Works well as a daily spray

Posted by R3 on iHerb.com

Verified🏆Purchase Moldzyme works as a mildew remover. Daily spraying of our shower walls & the joint between shower & tub, a serious trouble spot, has resulted in complete mildew control.

MoldZyme works GREAT! Best Product of All.

Posted by Emily S on EcoDiscoveries.com

Verified🏆Purchase I found MoldZyme in a catalog for Chemically Sensitive people and it got rave reviews so I tried it. I LOVE❤️ not having harsh chemicals in my home!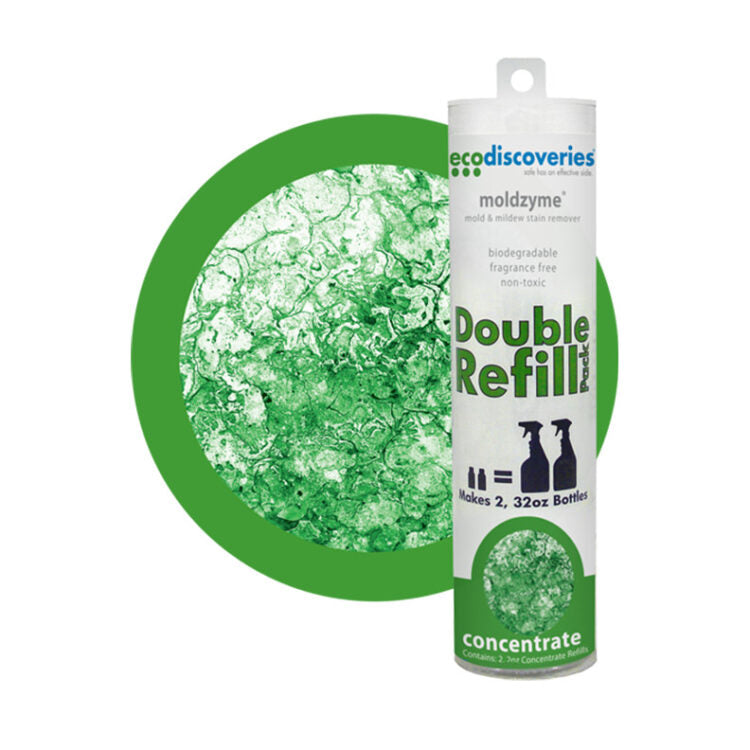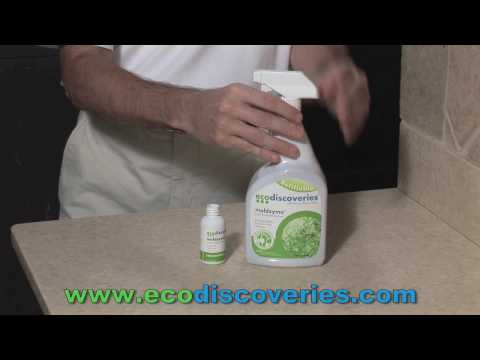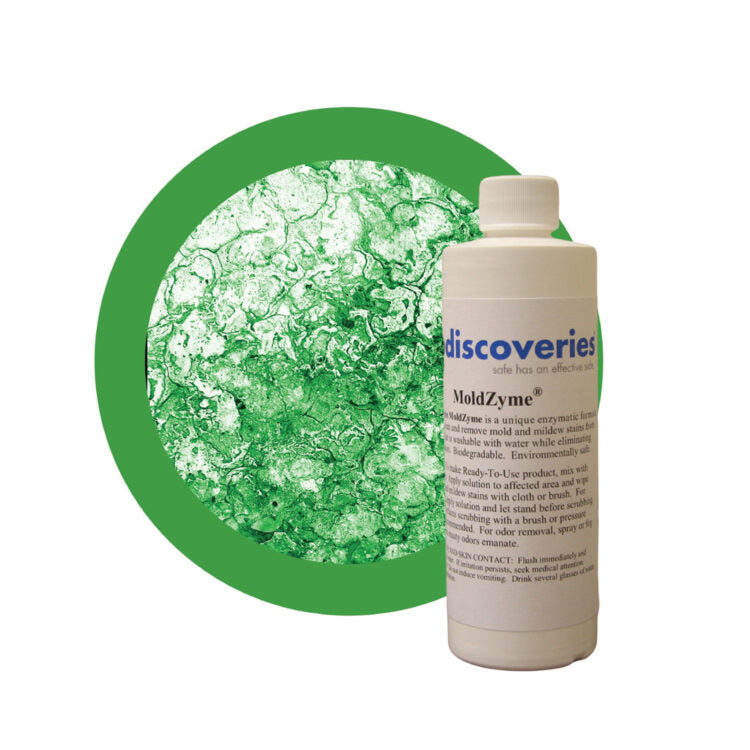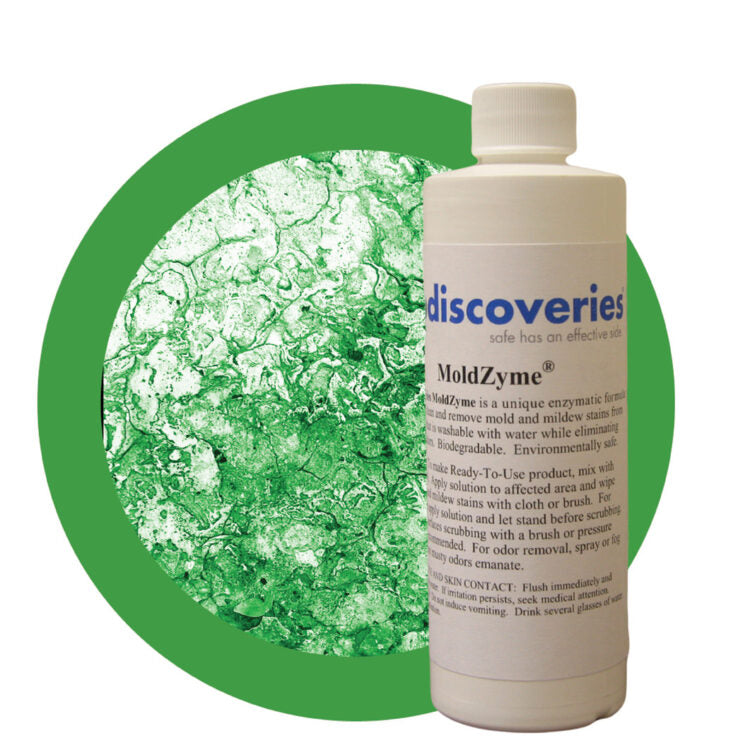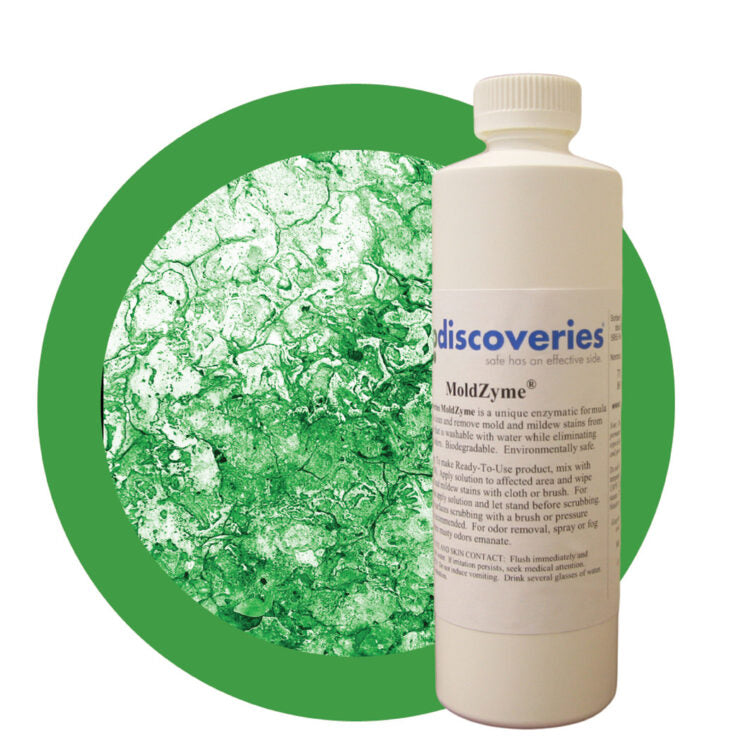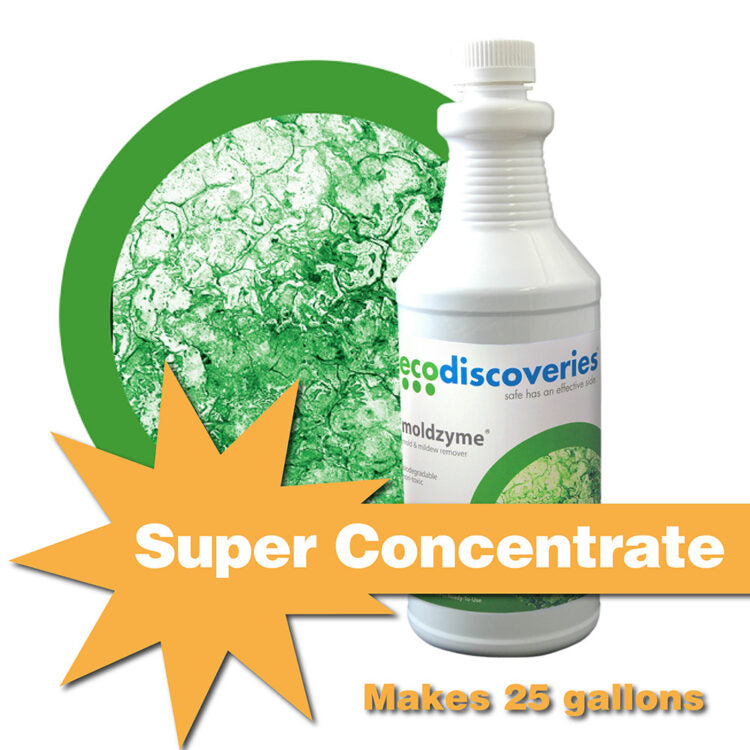 MOLDZYME, Mold Stain Cleaner
Regular price
Sale price
$11.99 USD
Unit price
per
Sale
Sold out
Moldzyme® is an organic, multi-enzyme based mold and mildew cleaning product. This ecologically compatible blend of plant-derived enzymes and other natural ingredients penetrates to remove odors and mold stains at their source without using bleach or other toxic chemicals.
Share
View full details